Order within X hours to get it: DATE.
Do you have this feature at your Shopify store? Amazon does.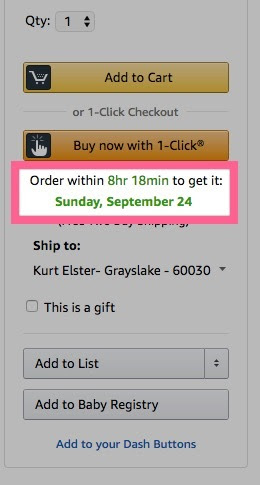 This great feature. It is not spammy as the count down timer. It includes valuable information when the customer can actually get this product.
When you know the time left to place the order to get the product the next day, this is a powerful motivator. Which increases conversion rate at your store.
I got many customer requests for this feature and implement it to the Shella theme. Now, this feature is included in Shella theme price.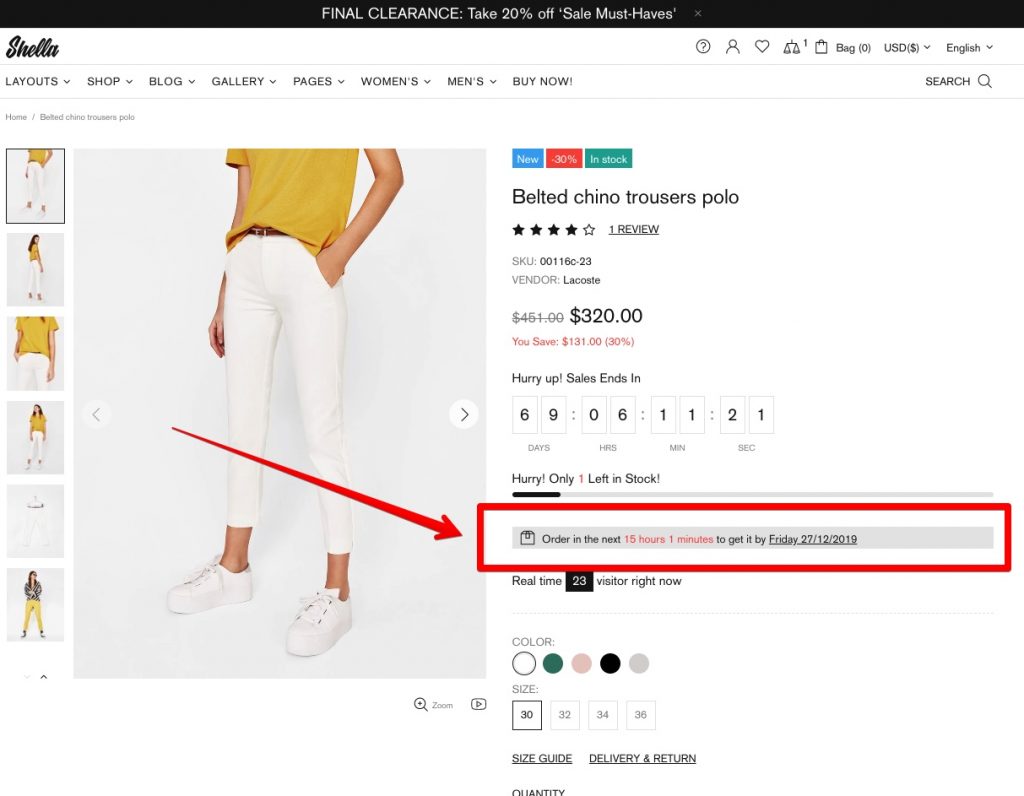 You can easily configure this block at theme settings. Set the hour for the shipping cycle. Set the average delivery time for shipping. Configure the date format, and weekends to exclude them from the average delivery time. You can also edit block text at Theme actions -> Edit language.
Save monthly and increase page load time.
Can you get this feature for another Shopify theme? Yes. You can search the Shopify app store and find a bunch of apps for this feature. For example ShipTimer by Ethercycle.
What solution is better for your store?
App
Shella theme
Price
19 USD / month
only this feature
about 60 USD one-time fee
for this feature + theme + bunch of other useful features
Load time
1) DNS lookup for app resources
2) Load app resources, JS and CSS files
No additional actions need for the built-in feature.
Install and configure
1) Install app
2) Resolve conflict with the theme code. The app should work on any theme, but if you have a highly customized theme or custom theme, you probably have to update your theme code to be compatible with the app.
3) Configure settings at app
Configure a few options at Theme settings.
Flexibility
Applies to any theme
Shella theme only
Get the Shipping Timer feature now!
The only requirement to use it in your store is knowing your cut-off shipping time.
Get Shella theme
I hope it will increase sale conversions rate at your store.
Mari